"Conservation"
Having experienced the natural world first-hand and lived through its many interactions, we are committed to conservation at every level. As visual storytellers, we want to present every story - big and small, and increase the understanding of wildlife species, their interactions, and importance.
"Empathetic storytelling"
The natural world is at the core of what we do, and as storytellers we are proud of being a voice for nature. Through the power of film and media we capture the truest story possible while paying attention to detail with informed sensibility. Through our stories, we want to evoke emotions and help connect worlds that otherwise would never meet.
"Tripping"
We traverse multiple lands and realities through our lens in search of stories. The resultant visuals hold multiple truths together. This is the experience of trippin' on the mystical nature of our collective being, expanding our sense of the world.
"Toe"
Tip-toeing into unexplored spaces, we move gently, without bringing attention to ourselves, capturing nature in its uninhibited natural state. It shall always remain unequivocally, the hero of our stories.
"The Enso"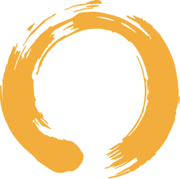 In Zen, The ensō (円相 , "circle"), a Japanese concept, is a single uninhibited hand stroke, an expression of a free mind while the body creates.
Our work strives for this balance and organic symphony, letting the image emerge from the context, while ensuring that we are around to capture it faithfully when it is ready. We don't resist nature, even in the harshest conditions, and it is in that willingness to collaborate with it that we find the authentic beauty it has to offer.
At Trippintoe Media, we work hard to capture the natural world in its true form - untarnished and raw - to bring the emotions of this earth and its many residents. This way, we aim to highlight issues and concerns that need our attention, care, and action.